In addition to car rental agencies, more and more car rental apps are coming to the market, which raises the question: how does Beast stand out from the rest? So here's a list of differences that make Beast the #1 car rental provider.
Beast vs other car rental agencies
Beast Rent is a fully autonomous rental provider
No waiting in line! No keys, no paperwork (oh, and also no hidden fees). Everything can be done through the Beast Rent app. When finishing your rent, no need to return the keys and car documents to anyone, just finish your rental in the app and carry on with your day at the location of your choice.
We are accessible 24/7
Need a car late at night or early in the morning but don't want to pay for out of hours fee? Teslas in Beast are accessible 24/7.
No hidden fees
Have you ever arrived to a car rental desk and found out that you have to pay more? Well, none of that with Beast.
These are all included in the price with us:
Insurance, roadside assistance, and charging → already included
Receive the car at any time without an extra fee → no problem
18 years old to rent a premium car without an extra fee → of course (although, there's a higher deposit for those under 21 y.o)
Drive around in other countries without cross-border fee → we got you
You can park for free → check our app for details about free parking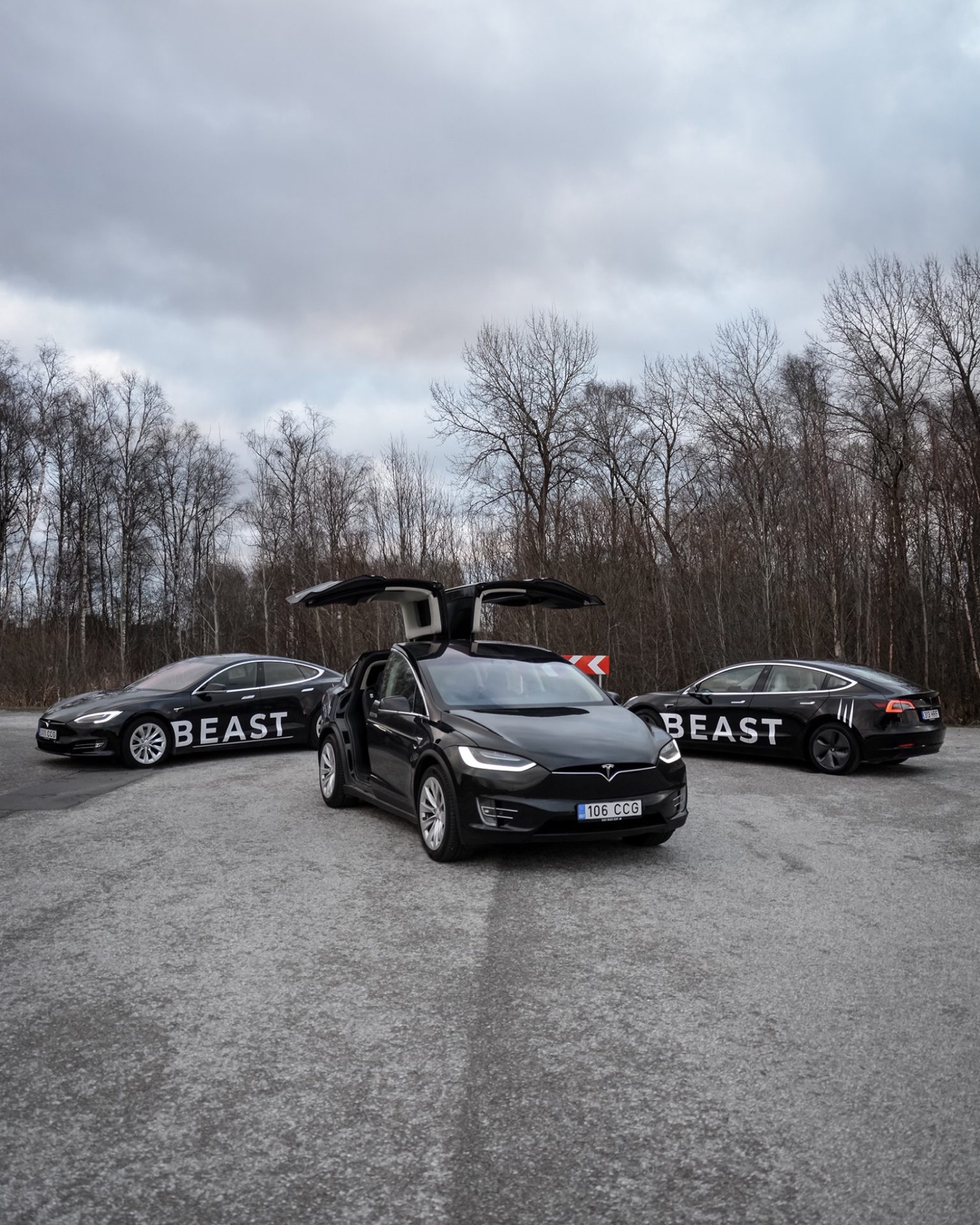 Beast vs other car rental apps
You can also book ahead
"But what if there are no available cars in the app?" Oh, don't you worry. You can always use our Booking System and book a Beast for your chosen location and time. All Teslas booked via our website are of course contactless as well and accessed through the app.
Rent a clean and a well-maintained car
Ever received an untidy car? Well, we have a premium fleet – with shiny and well-maintained Beasts to provide maximum comfort and safety.
End your rental in another country
That's right! Not only are we operating in four different countries, but you can also pick a Beast from one and drop it in another country. For free of course!
At the moment we allow international travel considering the following:
Start from Estonia, Latvia, Lithuania, or Czechia and travel to:
Andorra, Austria, Belgium, Bosnia and Herzegovina, Bulgaria, Croatia, Czechia, Denmark, Estonia, Finland, France, Germany, Greece, Hungary, Italy, Latvia, Liechtenstein, Lithuania, Luxembourg, Monaco, Montenegro, Netherlands, North Macedonia, Norway, Poland, Portugal, Romania, San Marino, Slovakia, Slovenia , Spain, Sweden, Switzerland, Vatican City

Start your rental from Finland and travel to Sweden and Norway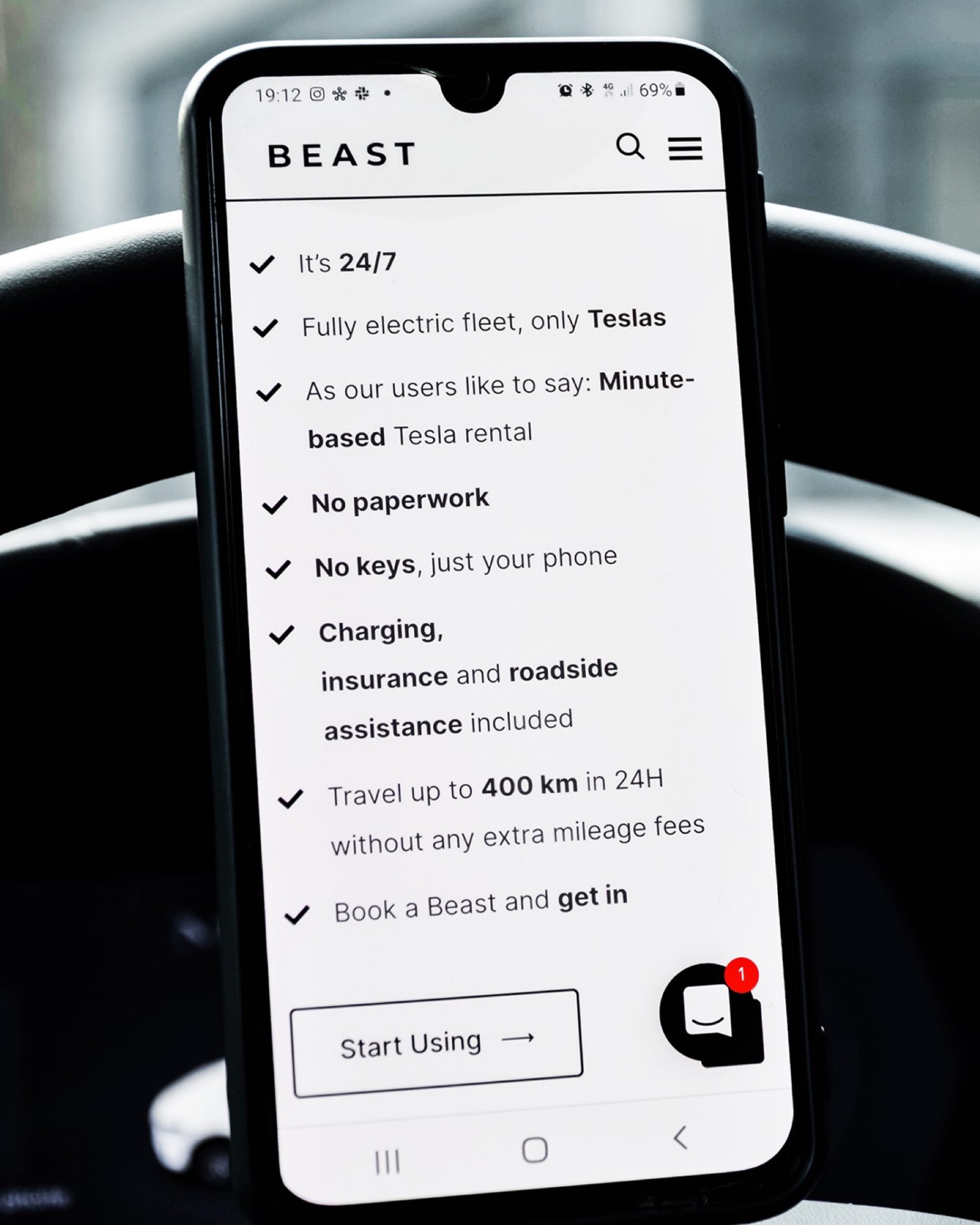 No age restriction
Now, this is a big one! We don't have an age restriction nor do we charge a young driver fee. Whether you're 18 or 60 years old, you can rent any Tesla in our fleet, as long as you have a valid driver's license and are eligible to drive.
(although, there's a higher deposit for those under 21 y.o or less than a year of driving experience)
No credit card
You don't need two credit cards, heck you don't even need one credit card to rent a premium car. As long as you have a valid debit card, you're good to go.
A green way to get around
Our fleet is fully electric. Teslas are not only the coolest cars on the planet but also more environmentally friendly. Why not have fun, be green, and drive around in a Beast all at the same time? Read more on how Tesla is a Beast of a green machine here.
Fast and friendly customer support
For any problems that might occur during the rental, our customer support is there to help you, and they do it f a s t. Apart from customer support, we also have a FAQ section on our website that answers the most common questions that might arise.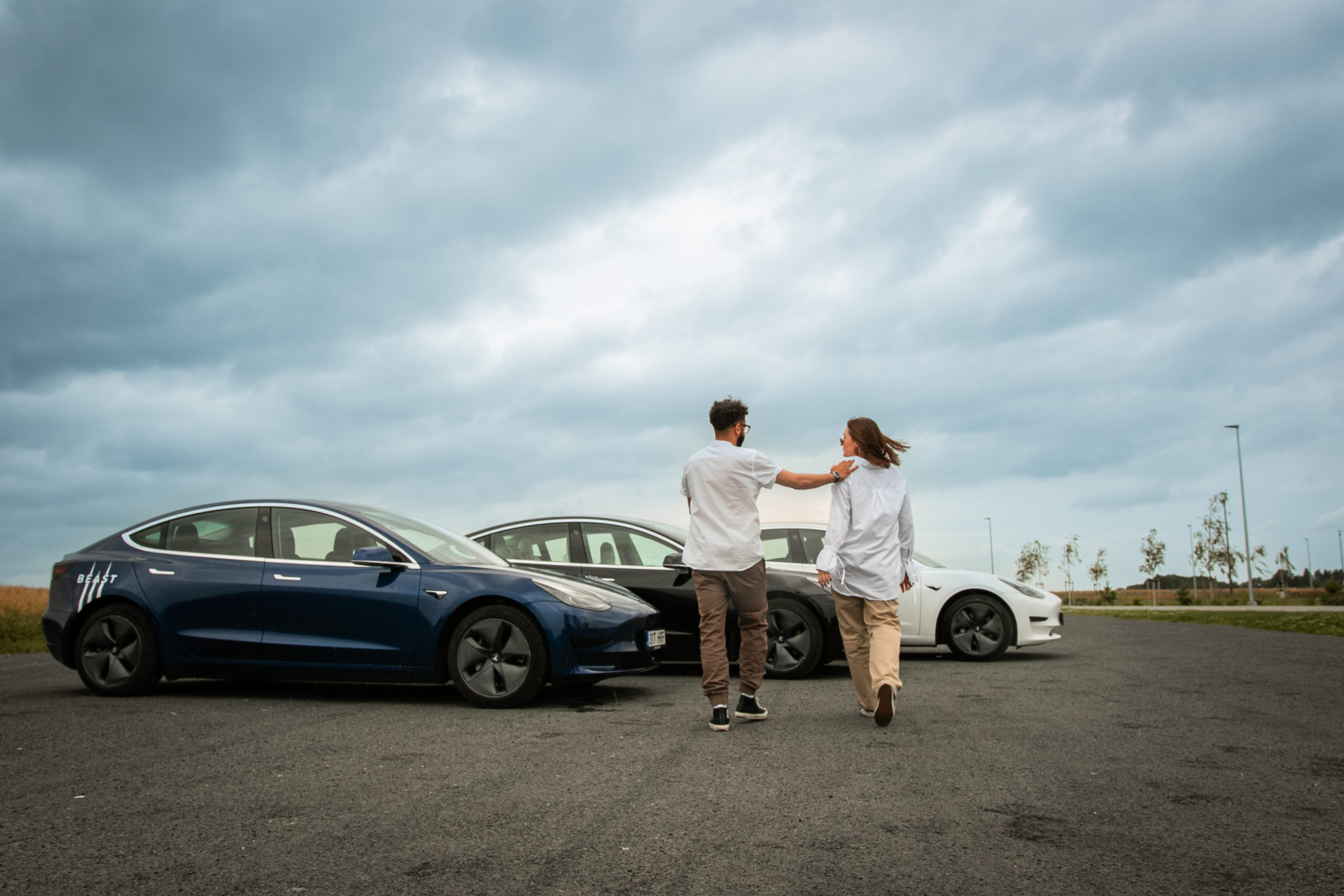 Rent a Tesla through these simple steps:
→ Download the Beast Rent app ←
→ Verify your driver's license ←
→ Add a payment method ←
→ Pick Your desired Tesla ←
→ Go and have fun with Your Beast ←