Embarking on a Tesla (or any EV) journey from Tallinn to Bratislava offers a thrilling adventure but requires strategic planning, especially regarding your charging route. This is a guide to help map out your route, ensuring a seamless road trip across Europe. Always make sure you do some research and are fully prepared to travel in a Tesla before heading off. And if charging a Tesla is new to you, make sure to check out our guide here.
In this article, we go through the route from Tallinn, Estonia, to Bratislava, Slovakia, and explain where you can charge. It's broken up into four stages:
Tallinn → Riga
Riga → Vilnius
Vilnius → Warsaw
Warsaw → Bratislava
---
Stage by stage
1. Tallinn to Riga
The first section travels approximately 308 kilometers. As you venture from Tallinn to Riga, opt for charging stops equipped with fast chargers. Keep an eye on potential charging stations along the route, particularly in Pärnu.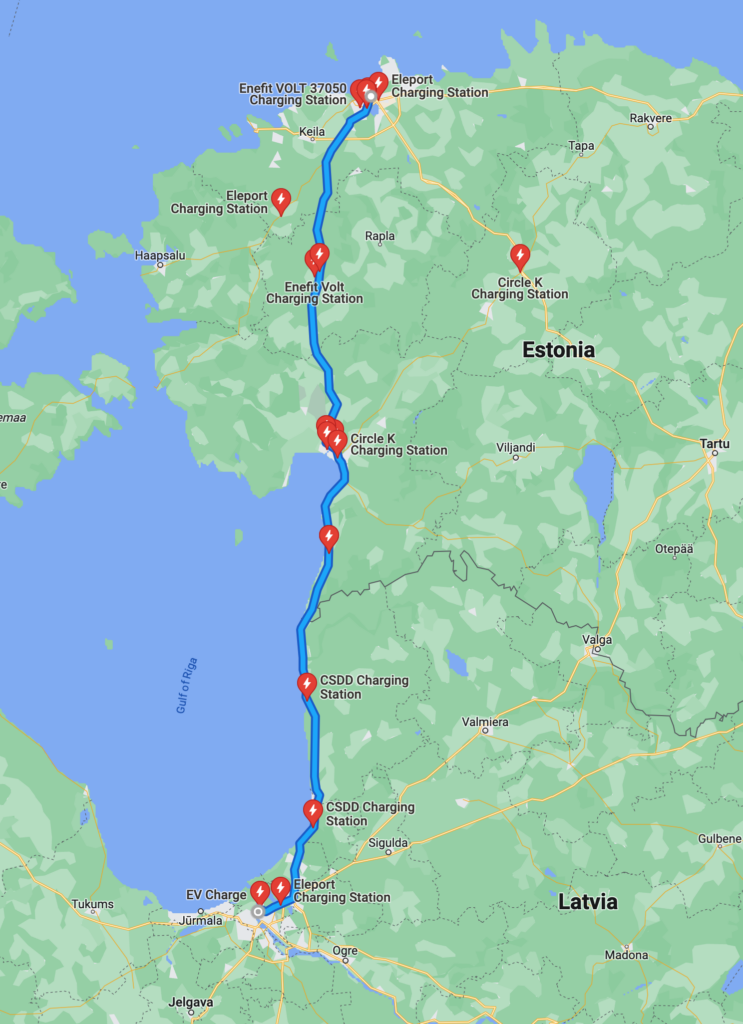 2. Riga to Vilnius
Covering a distance of roughly 300 kilometers, the journey from Riga to Vilnius requires planned pit stops. You have plenty of options, but we would advise charging stations near Jelgava to ensure a smooth continuation of your trip.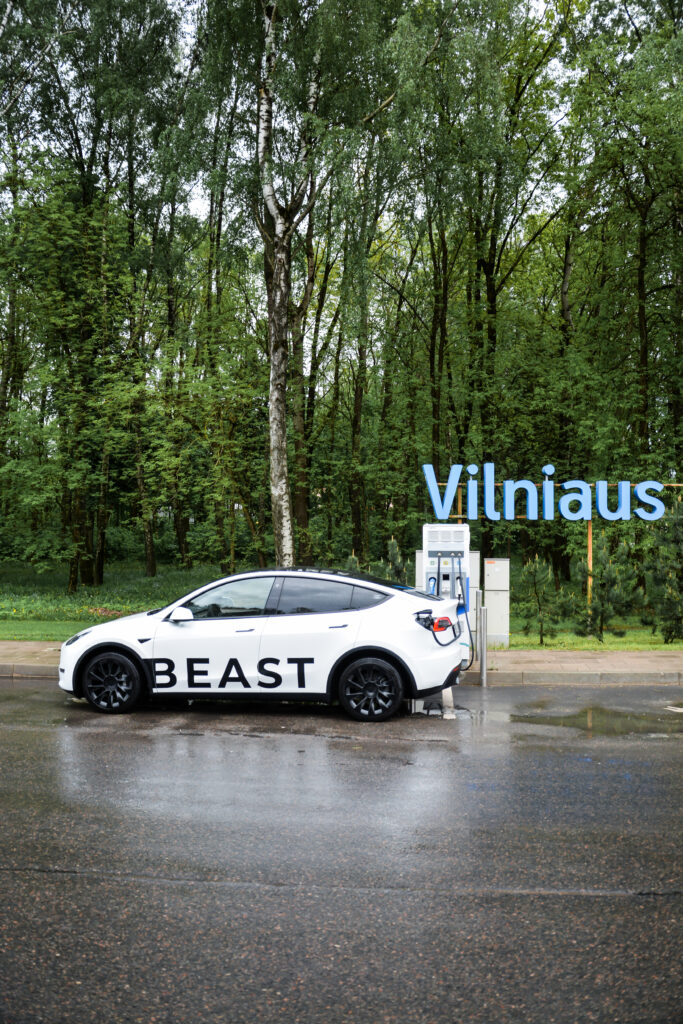 3. Vilnius to Warsaw
The stretch from Vilnius to Warsaw is approximately 520 kilometers. To navigate from Vilnius to Warsaw seamlessly, plan your charging stops in advance. Consider stopping in Kaunas, Lithuania, and Białystok, Poland, for charging opportunities.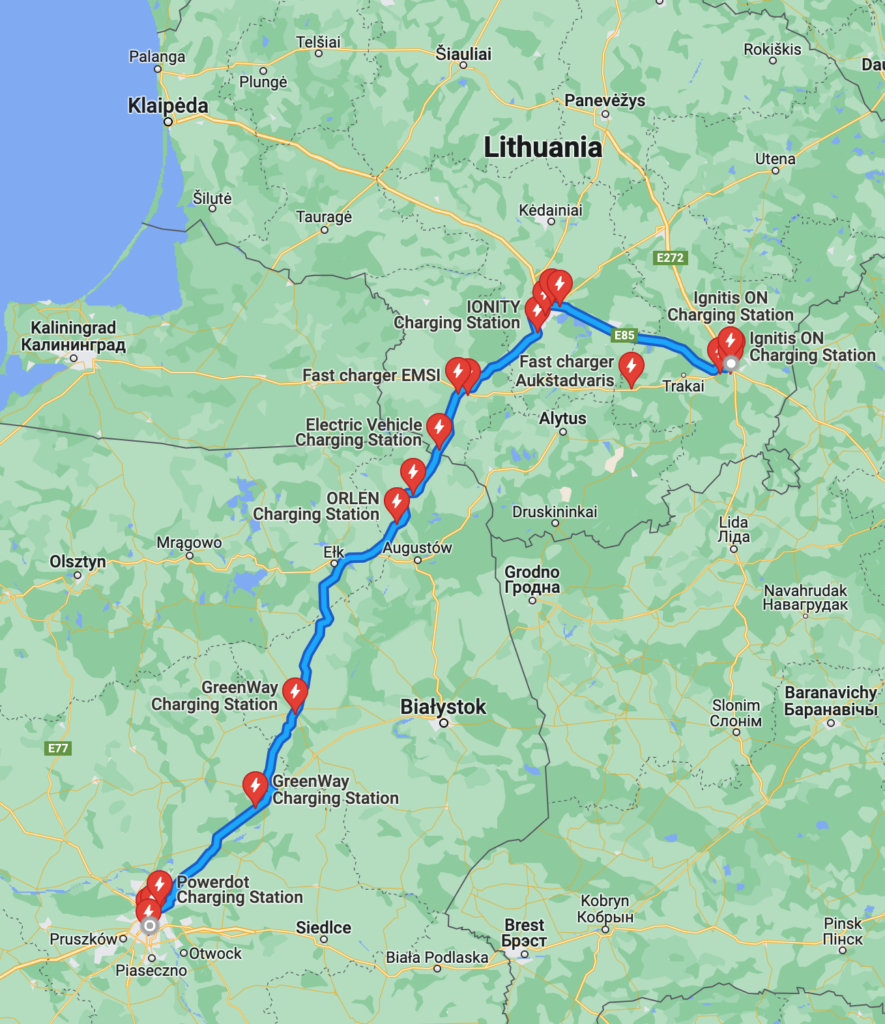 4. Warsaw to Bratislava
Similar to the previous stretch, this one is about 520 kilometers. The final leg from Warsaw to Bratislava demands efficient recharge spots. Try to use charging stations located in Kraków, Poland, and Brno, Czech Republic, to ensure your Tesla remains powered throughout the end of the journey.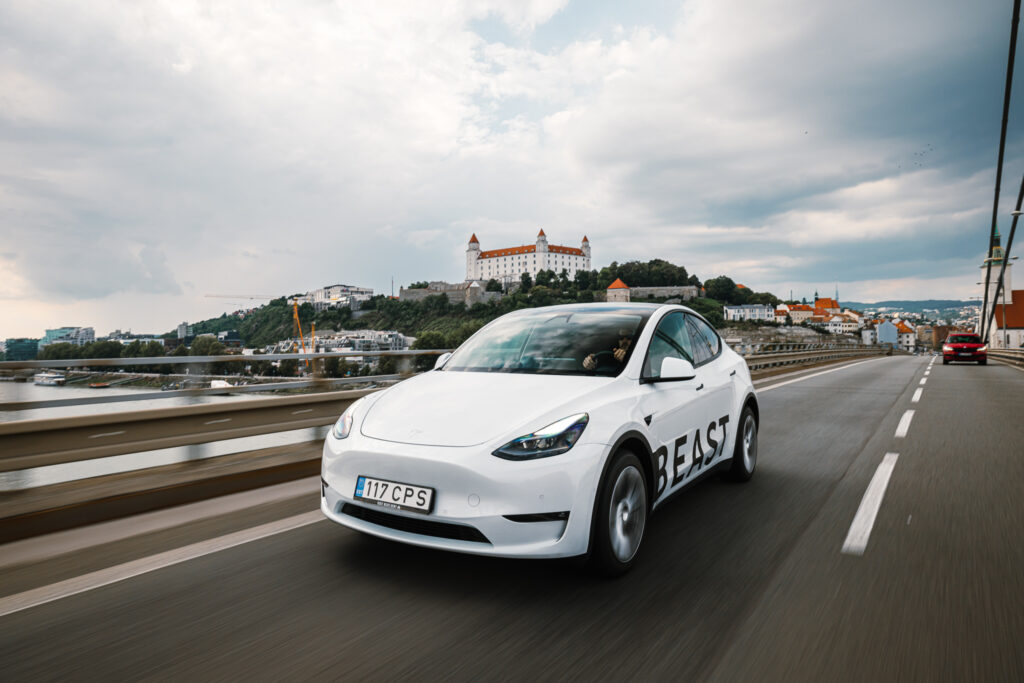 ---
Charging Networks
---
Practical charging tips for travel in a Tesla
Here are some helpful tips for you to remember whenever you plan a road trip in a Tesla.
Use Tesla's trip planner: Definitely use Tesla's built-in trip planner before starting your trip. This will give you the most accurate battery percentages and peace of mind if you're worried about the distances you need to cover. It's the perfect assistant when planning to travel in a Tesla.
Use Tesla Superchargers: They are your friend. If you're traveling and plan a stop at a Tesla Supercharger, make sure to add it on the map of the Tesla, that way the vehicle can start to pre-heat the battery for faster charging on the spot
Plan charging pit stops: Always identify charging stations along your route, considering your EV's range and their locations. Use one of the apps mentioned above, or use Google Maps.
Check charger compatibility: Make sure your EV model and the selected charging stations are compatible to avoid issues.
Charge to 80%: Optimal charging efficiency is achieved by aiming for an 80% charge, as charging speed diminishes significantly beyond this threshold.
Stay informed: Use real-time charging station information available through apps or your vehicle's navigation system to remain informed about available charging options.
Hotel charging: One way to ensure charging a Tesla is always convenient is by choosing accommodations equipped with EV charging facilities. This ensures a full battery at the start of each day, providing peace of mind for the continuation of your journey.
Winter charging: During winter, the battery percentage differs from reality by about 20-25% depending on the cold level, which makes a big difference. For example, in the summer, you can travel from Tallinn to Riga with no issues, and then during the winter you might require a quick charging break at Pärnu's Fast Charger.
Always be aware of charging station availability and have backup plans in place. The landscape of EV infrastructure evolves rapidly, so it's important to stay updated with the latest information for a seamless and enjoyable road trip experience.