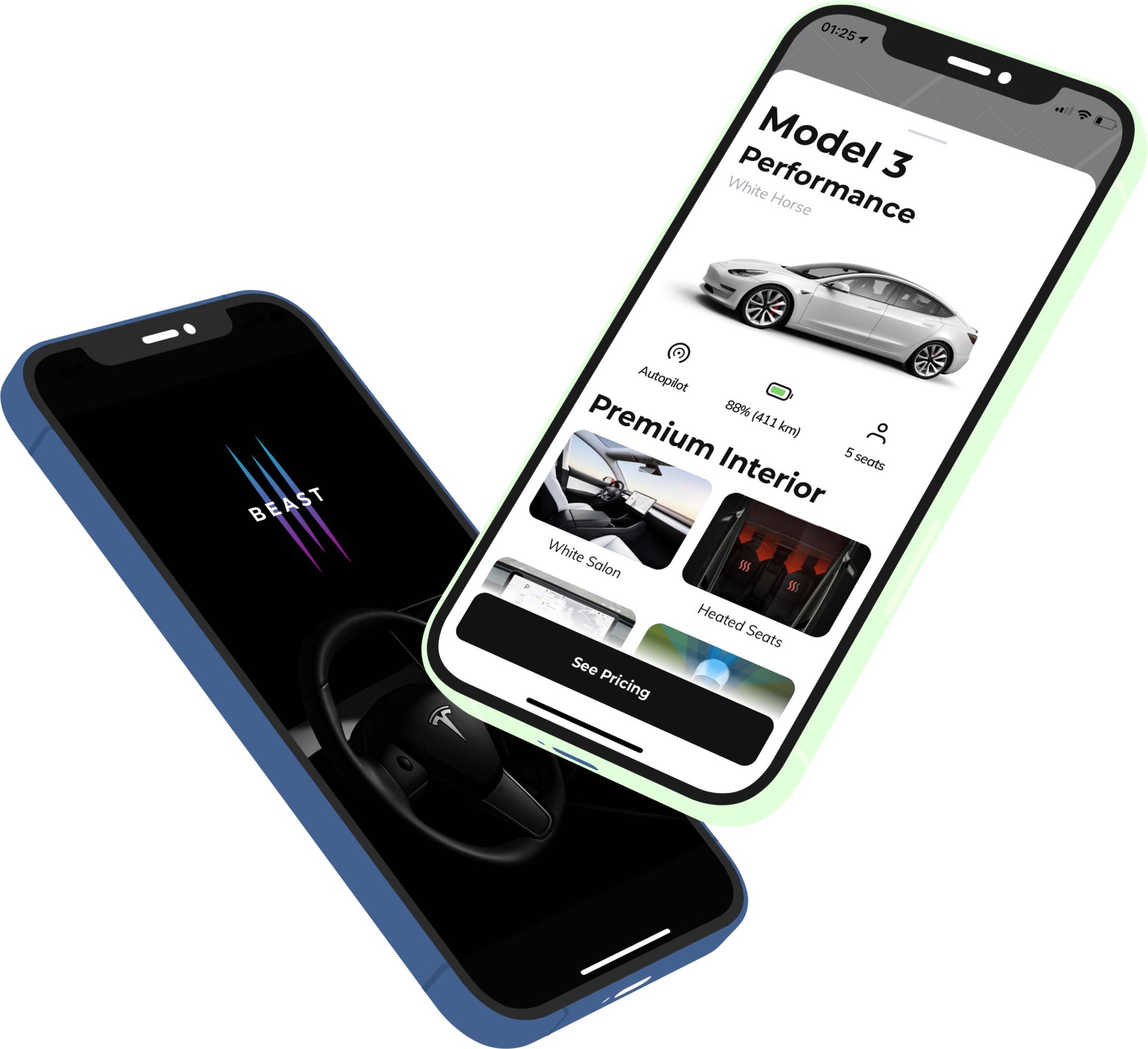 Rent a Tesla
in less than
5 minutes
Welcome to the fully automated
zero-emissions self-drive Tesla rental


Google Play
App Store
How It Works
Beast is a minute-based Tesla rental (with a 3 hour minimum package):
no paperwork, no keys, just your phone
Pick Your Tesla
Take a look at available
Teslas, their features
& pricing
Sign Up
Just verify your driver's license, add a payment method
and you're good to go
Start Driving
Charging, insurance and roadside assistance are already included in the price
Never Rent a Boring Car Again
Create the most unforgettable memories while enjoying one of the greatest experiences with zero emissions
We Love Our Users
We appreciate and consider your feedback, always!
Really easy to rent, no hassle. Handover and return was a pleasant experience. Would not hesitate to rent again.

Neat service and nice car

Very friendly staff Very friendly staff, easy and fast to rent, very clean.

Great service and most fun I had in a long time Great service, rented a P100D. Most fun I had in a long time. Had a little problem with car, but even on new years eve the team

Everything was perfect and very professional, thank you!

Please see Pricing here, pre-booking only possible for rentals starting from 1 day
After receiving your inquiry, we will confirm availability and forward you the invoice for prepayment along with a link for driver's license verification.