We're back with a fresh batch of Tesla news, in Teslaverse #5. As always, it's important to keep up with what Tesla does to really understand the industry. If you didn't catch the first four posts, no worries, you can find them here(episode 1), here(episode 2), here(episode 3), and here(episode 4). As always, Beast would love to take all the credit, but the real hero behind this project is Jaan from The EV Universe. He's on a mission to connect the whole EV ecosystem and make it accessible to everyone.
A quick reminder before jumping into episode 5:
This blog post is a quick overview of Teslaverse #5. You might call it a trailer, or the episode highlights. If you want to have a more in-depth look, you should head over to Teslaverse #5: Cybertruck delivery event — Q3 (l)earnings — Toyota joins NACS
---
Deep Dive: Q3 learnings
In this Teslaverse Episode, the Q3 learnings go into precise detail. Here's a snapshot of the learnings from Q3, but for the full report check it out in Teslaverse #5 here.
Q3 financials:
$1.8B GAAP operating income in Q3
$1.9B GAAP net income in Q3, $2.3B non-GAAP (-43.7% YoY)
Revenue: $23.35B in Q3, up 9% year-over-year.
Total GAAP gross margin: 17.9%
Operating margin 7.6%
$554M in regulatory credit sales ($1.357B so far this year)
$26.1 billion in cash on hand
The main objectives, per Tesla, remained unchanged in Q3: reducing cost per vehicle, free cash flow generation while maximizing delivery volumes, and continued investment in AI and other growth projects.
Tesla expansion in numbers:
In Q3, Tesla delivered 435,059 vehicles. In Q1-Q3 this year, Tesla has delivered 1,324,074, which is already 10,223 more than the 1,313,851 in the whole of 2022.
On the business side, in Q3 Tesla globally:
Opened 61 new service/store locations, now at 1,129 (+25% Year-over-Year)
Opened 330 Superchargers locations, now 5,595 (+31% YoY)
Added 3,023 Supercharger connectors, now at 51,105 (+31% YoY)
Added 77 to the Mobile service fleet, now at 1,846 (+20% YoY)
Global vehicle inventory (days of supply): 16 (same as last Q, +100% YoY)
---
The vehicles
Cybertruck
It's finally official, and the Cybertruck delivery event takes place on the 30th of November in Giga Texas. (link)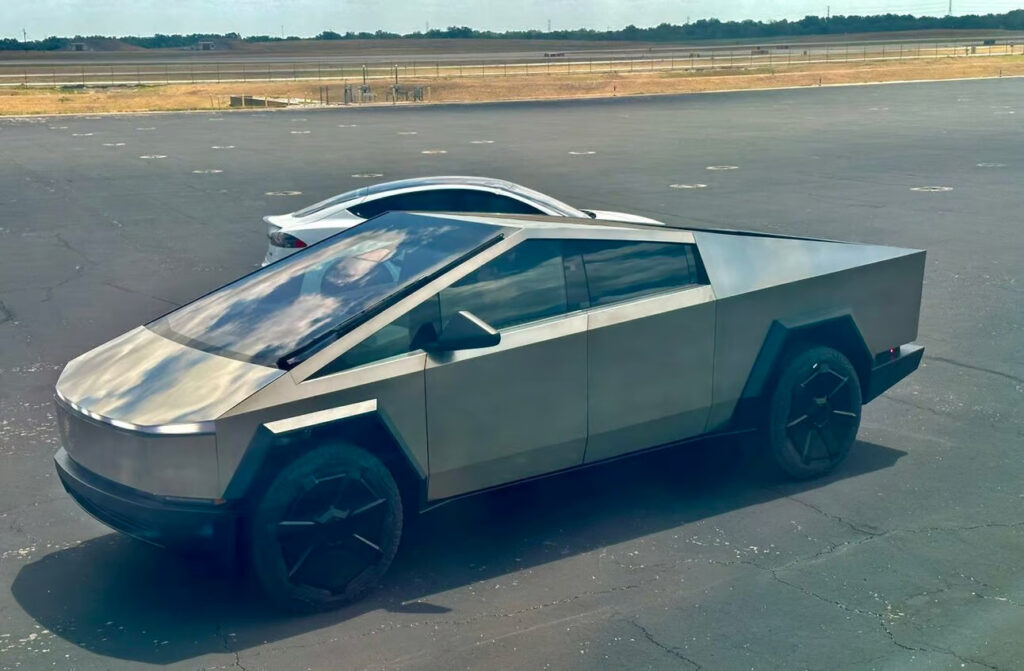 The arrival of the Tesla Cybertruck in Europe has sparked questions about whether its impressive size and weight would align with European regulations, particularly the "B" driving license, which typically allows vehicles weighing up to 3,500 kg.
However, the European Commission proposed legislation in March that could change the landscape. The proposal aims to raise the weight allowance for "B" category vehicles to 4,250 kg but exclusively for zero-emission vehicles. The change is currently under review in the European Parliament, and we'll be monitoring its progress closely.
The UK has already taken a step in the right direction. In 2018, they implemented a 4,250 kg weight limit for the "B" category, focusing on alternatively fueled vehicles, aligning to promote cleaner transportation options.
Model S,3,X,Y
The upgraded Model 3 was spotted without any covers for the first time in the US. Meanwhile, the first deliveries of the refreshed M3 are expected at the end of October in China and the first ship with the refreshed models arrived in the Zeebrugge port in Belgium just last week.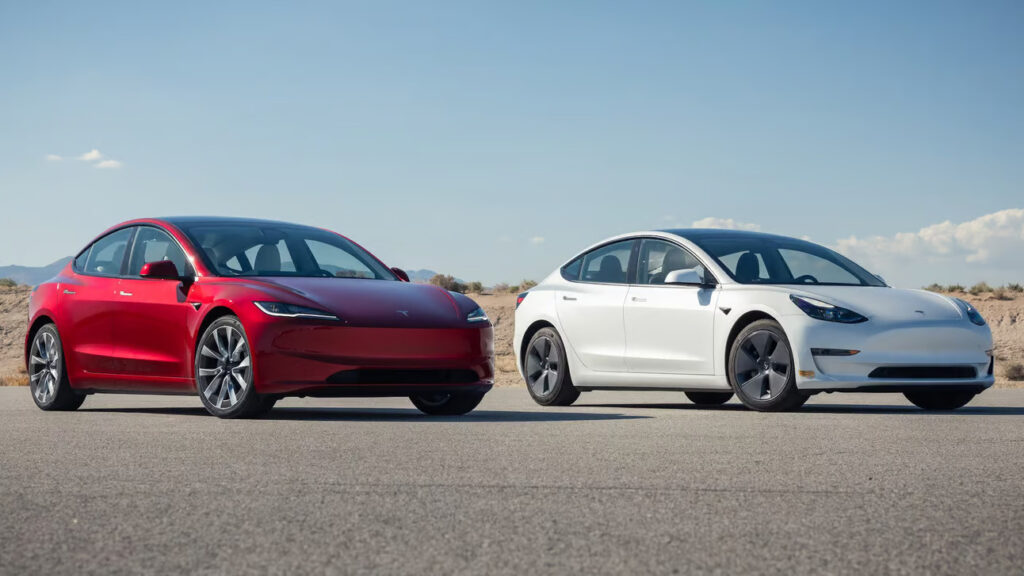 Image credit to MotorTrend
---
Production
Giga Texas: Tesla unveiled plans for a 120-acre "ecological paradise" around the Colorado River at Giga Texas, in a new presentation Tesla gave to the Travis County Commissioners Court. Tesla claims it has already invested $5.8B in the factory and plans to spend at least $10B.
Giga Mexico: Nuevo Leon Governor Samuel García visited his 4th Gigafactory, Shanghai, to "learn about previous experiences to apply them in the construction of the one in Nuevo León, which will be the largest in the world.". García also said two of Tesla's Chinese suppliers, Ningbo Tuopu Group and Hesai Technology, will invest around $700M and $260M respectively in Nuevo Leon.
---
The company
Here are the latest highlights and changes at the company:

Tesla now offers OEM wraps for the 2023 Model 3 & Y, with initial installation available in California. Wider availability is expected soon. Wraps come in 7 colors, priced between $7.5k and $8k. They feature self-healing, eco-friendly urethane-based film.
Tesla's online shop introduced "CyberBeer + CyberStein set" and the "CyberOpener" (sold out), along with the Cyberquad for kids in Europe.
Hieu Duong, inventor of Dry Electrode Coating for Tesla, has joined AM Batteries as their Chief Manufacturing Officer.
Tesla sent a letter to NHTSA proposing stricter fuel economy rules for passenger cars and trucks, facing opposition from most automakers.
Tesla sold the recently acquired Wiferion to PULS while retaining the engineering team, suggesting further development.
Tesla is set to monitor driver drowsiness with the cabin-facing camera, indicated by "Driver Drowsy" icons in the software.
Tesla is hiring a Head of EMEA Charging, and Rebecca Tinucci, Sr. Director of EV Charging, is overseeing the search.
Tesla has started advertising on a small scale, with Google ads and video ads at airports.
All Hertz rentals in the US now provide full Tesla app access, enabling keyless entry, cabin preconditioning, and automatic transfer of driver settings.
---
(Super)Charging
Tesla now offers to transfer your free unlimited Supercharging if you order a new S/X/Y in the US for end-of-year delivery. We're not sure if this will be available in Europe too, and we also have no clue why they would exclude Model 3 from this list.
V4 Superchargers are popping up all around, spotted around the US, Hong Kong, and Italy.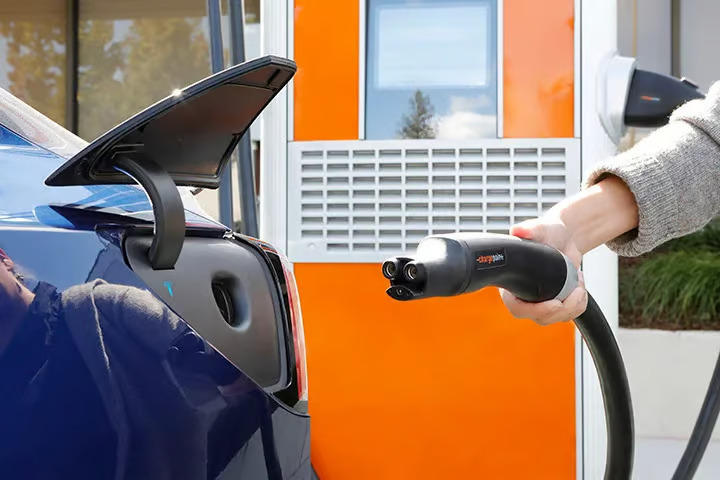 We hope you enjoyed the 5th Teslaverse!
Episode 6 will be out in a month, so we do recommend keeping an eye on our blog section or subscribing to The EV Universe newsletter.
A massive thanks to Jaan for producing our Teslaverse #5.