So you are finally ready to try a Beast and get a feel of electrons under your feet! But the main question is which model to choose from and what are the main differences? Beast is currently operating in four countries: Estonia, Finland, Latvia, and Lithuania. Let me give you a quick overview of our current fleet models and how they differ from each other.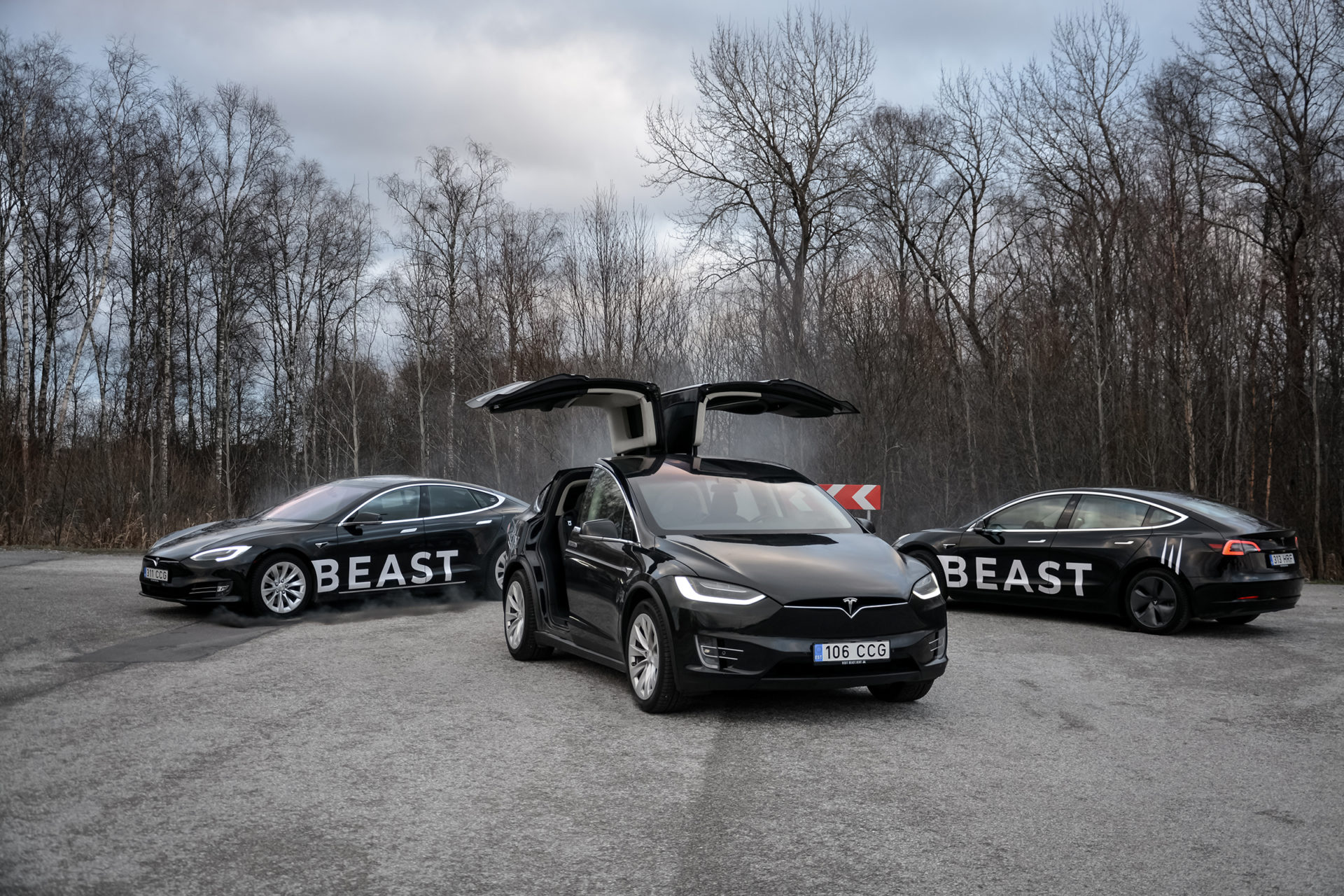 Model 3 Standard Range
Tesla's entry-level model's main difference, compared to other same model variations, is that the standard range vehicle has a slightly lower battery than its bigger brothers and the standard comes equipped with a rear-wheel drive. If now your first thought is, oh, it is like a BMW, then let me stop you there! Although the vehicle has rear-wheel drive, it still acts as a 4×4,  so the car will also handle well in winter conditions. A smaller battery range means that when you charge the car to our recommended 90% limit, it will show you an approximately 330 km range. (Sidenote: during winter, the range drops down to about 250 km due to colder weather conditions. Acceleration from 0 to 100 takes 5,6 seconds, which is quite impressive for an entry-level vehicle. 
Model 3 Long Range
If you are looking to do longer trips rather than regular city cruising, then the Long Range model is the one for you. A battery range of 430 km gives you enough range for a fun road trip! With the current charging network, a small coffee break for 30-45 minutes gives your car enough juice for the trip to continue. The main difference alongside the Standard Range is the vehicle's all-wheel drive system. This also gives you better acceleration (4,4 seconds 0 to 100 km) and better traction. Again, the current colder weather means your battery drains a little more quickly and you will get a real range of about 320-350 km. 
Model 3 Performance
If you are a fan of sports cars, then this one's for you. Acceleration of 3,3 seconds leaves most of the other cars in your rearview mirror and a more aggressive look with rims, colored brake calipers, and a small carbon spoiler gives you a hint that the Beast is a wolf in sheep's clothing. Big turbine rims and red brake calipers are the main difference when first looking at the Performance model. Like the Long Range, the Performance is equipped with an all-wheel drive system. The interior is pretty much identical through all models.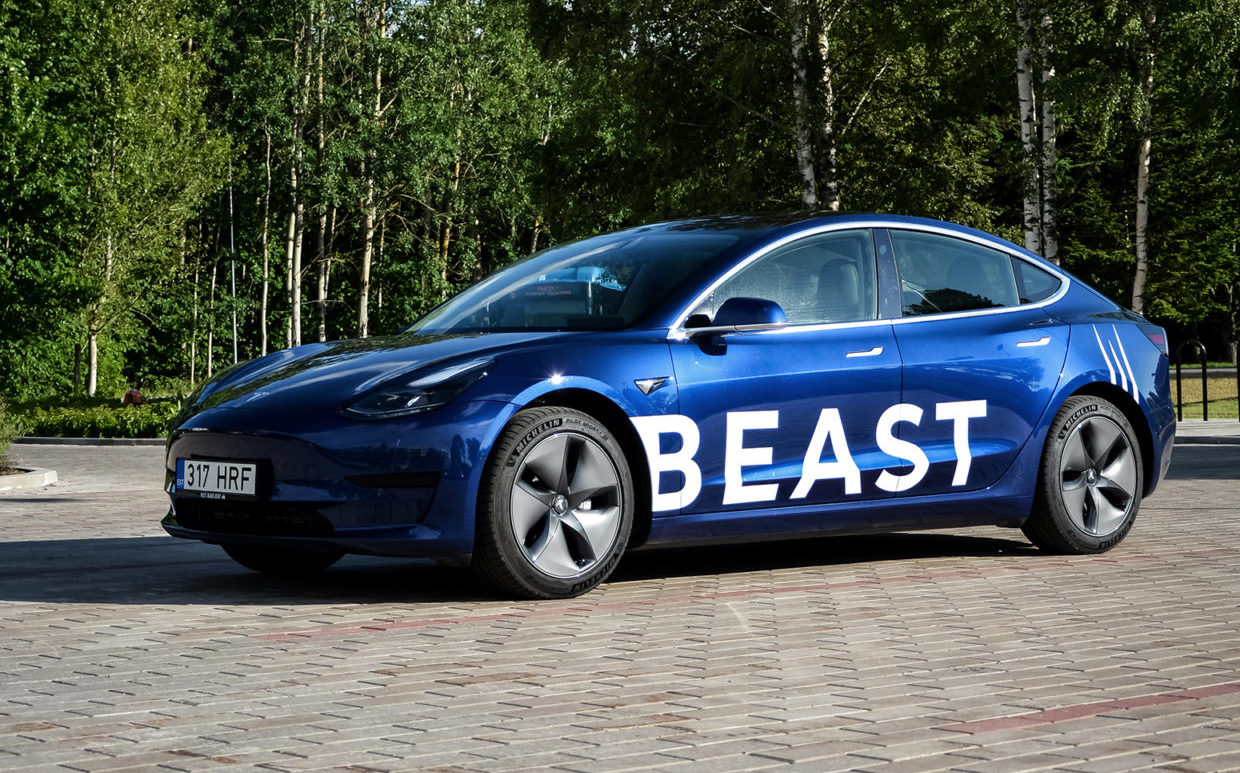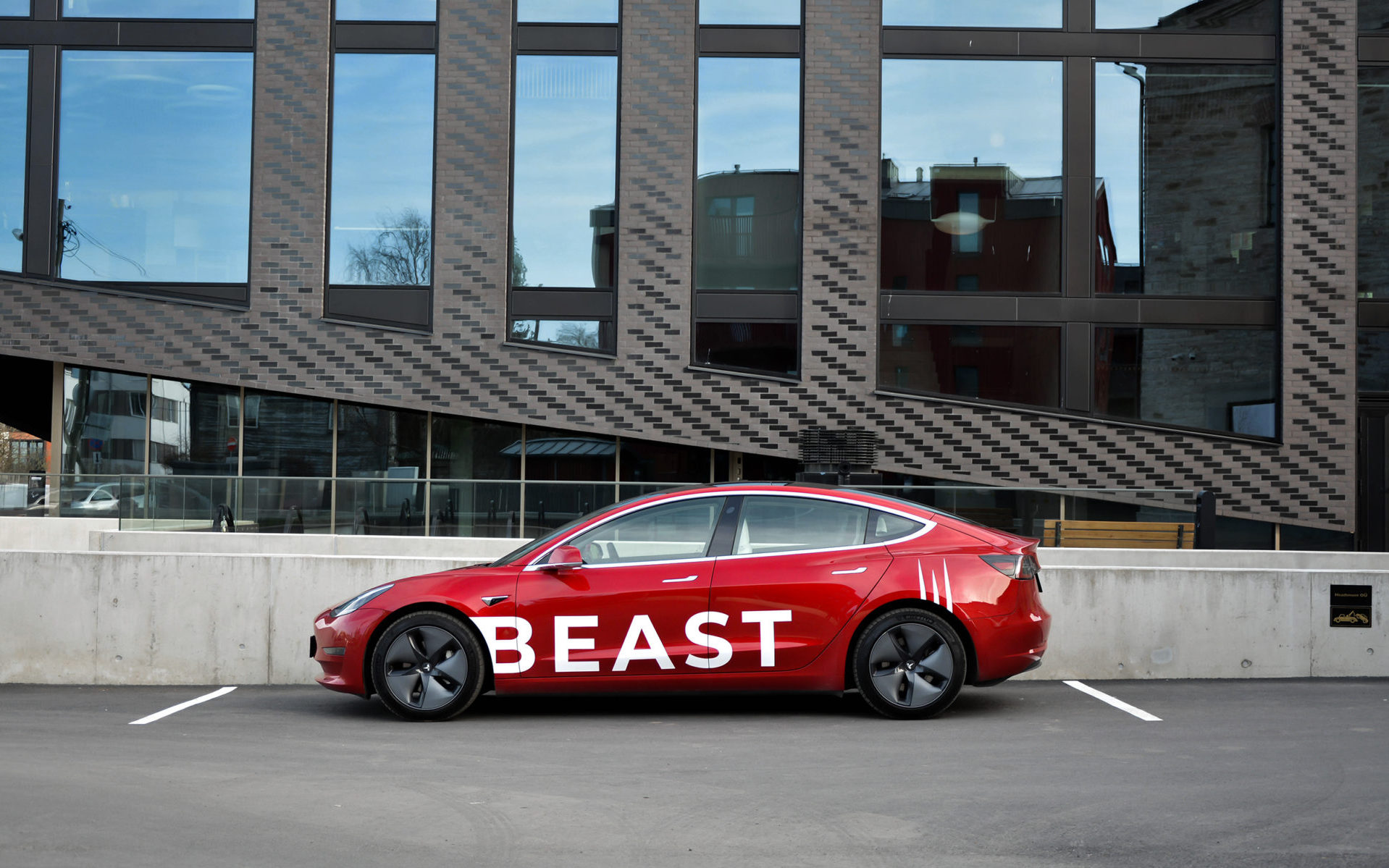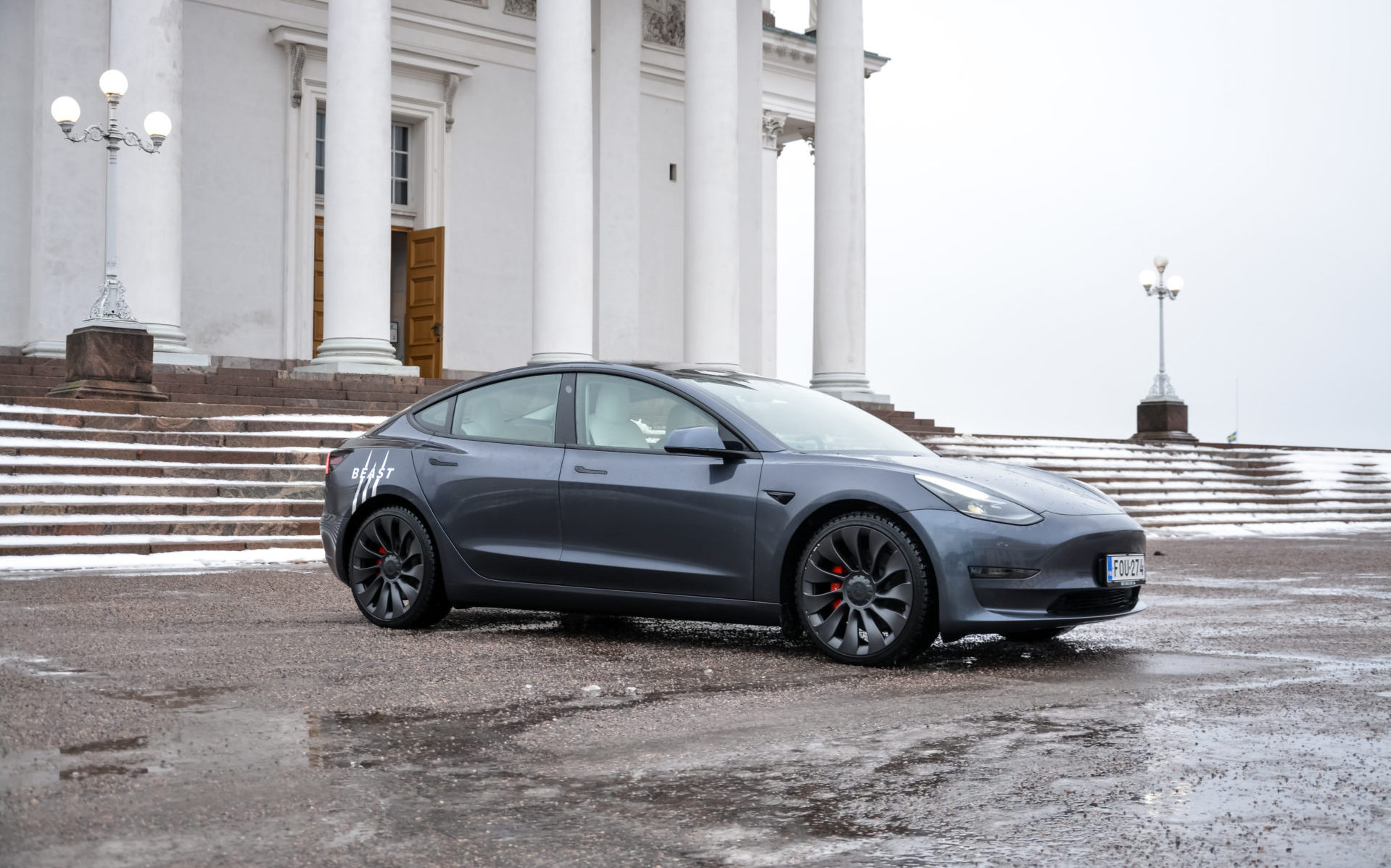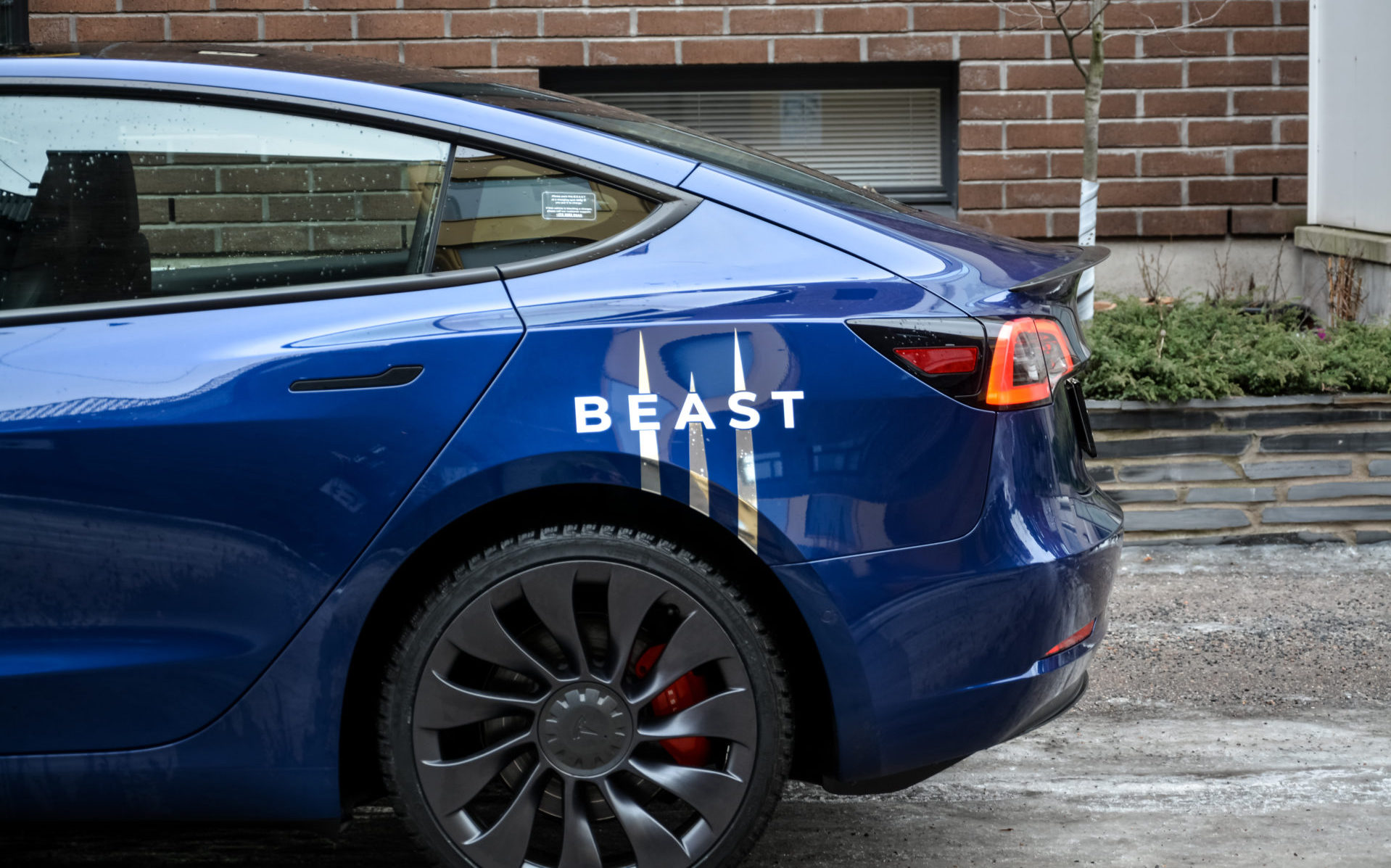 Model Y Long Range
Model Y is basically a little puffed version of the Model 3. Higher seating position and more cargo space make this a very popular choice for a family car. When booking a car for your next road trip, just let us know if you  need child booster seats and we will assemble them in the car. Acceleration wise, the Model Y Long Range does 0-100km/h in just 5 seconds. This is very impressive for a smaller SUV, not to mention the battery range of 533 km, which is more than enough for a road trip with family or friends. 
Model X Performance
Here is the Beast that is called the one Beast to rule them all – Model X Ludicrous Performance. 6 seater SUV, which accelerates 0 to 100 km per hour in Ludicrously 2,8 seconds. This is insane if we read that this beast weighs 2,5 tons. Iconic falcon wing doors, which open like a spaceship, is Model X-s main attraction. Battery range of almost 600 km is again, more than enough for taking your grandparents to a road trip with this Beast and giving them a feeling that their grandchild is like Marty McFly from the movie Back to the Future.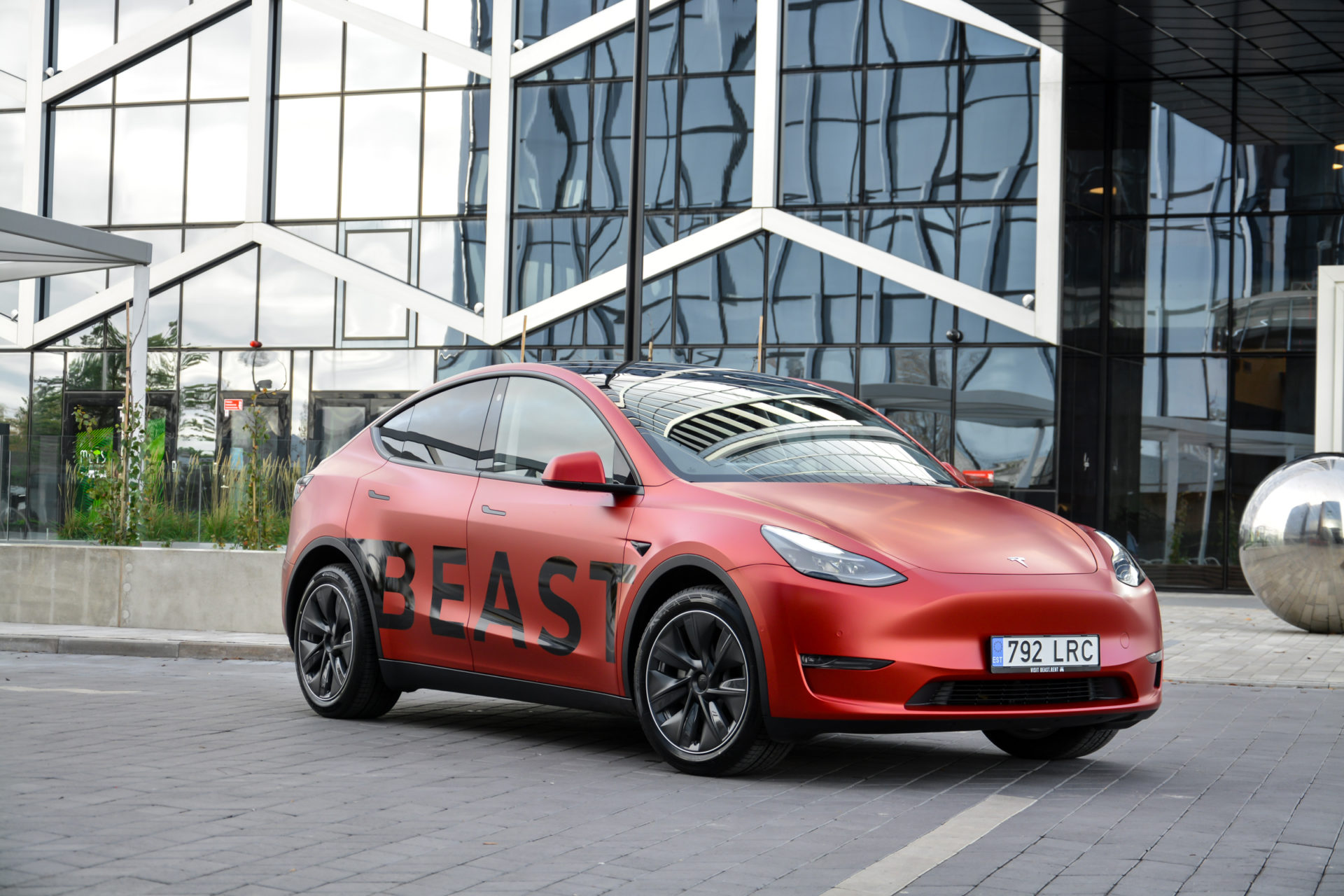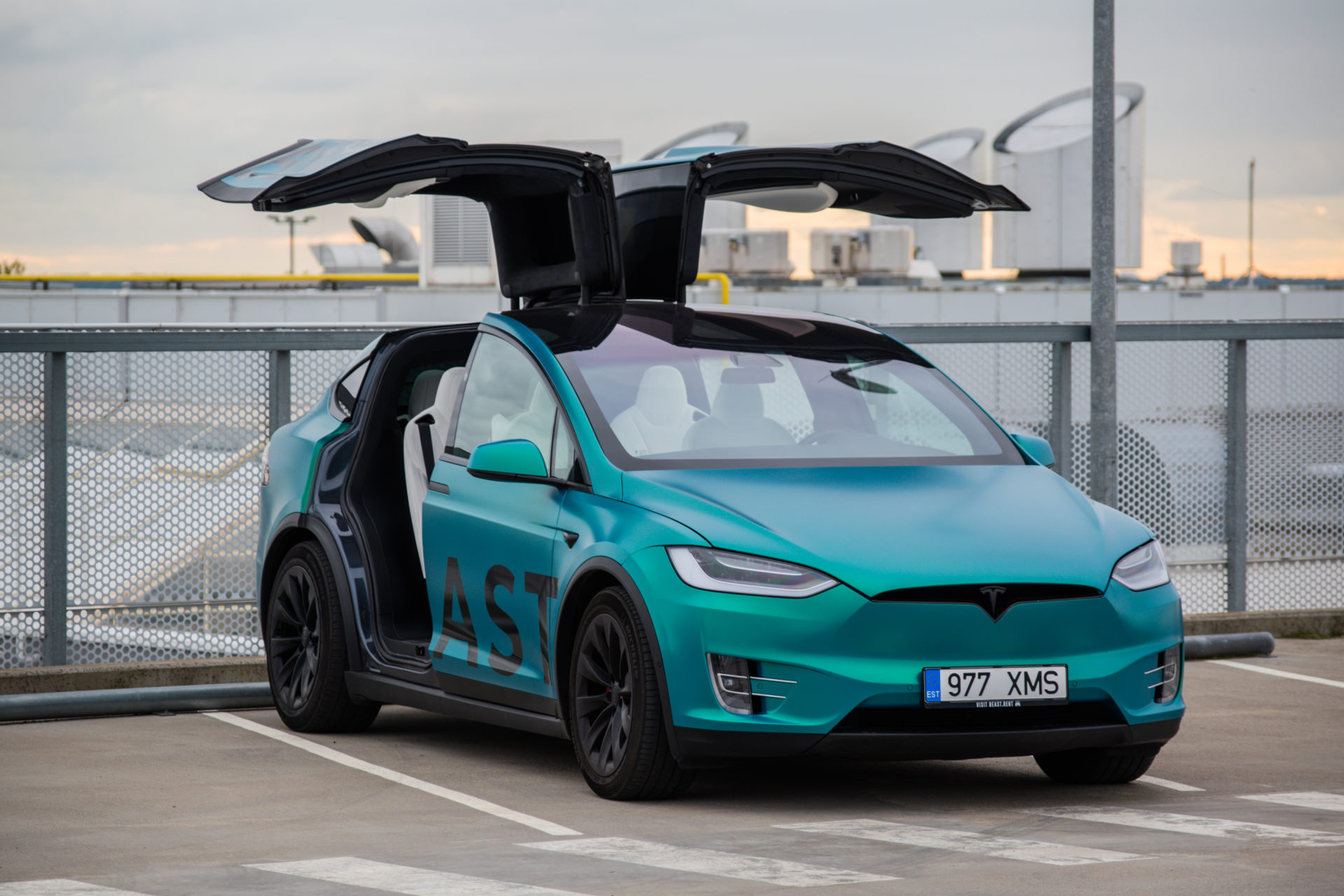 Currently we do not have Model S' in our app.
Release the Beast!
Download Beast Rent App HERE
Pre-book your Beast Tesla HERE
---