Join
Beast Partners
today
Connect Your Tesla to the Beast Platform → Earn Extra
With Beast Partners we're opening the doors to all Tesla owners – by doing this we're not only helping you pay off your Tesla and earn on top, but we're also significantly increasing the full sustainability potential of a Tesla vehicle and increasing CO₂ offset. 🌍
💡 What is it?
This new feature of Beast operates as a fully contactless P2P (people-to-people) platform, allowing Tesla owners to earn extra income by adding their vehicle(s) to our existing Beast Rent services. The demand for Beast and its services are constantly growing around the globe and we're inviting you to take part in satisfying it while making your Tesla cash flow positive.
🙋 How does it work?
Sit back and relax,
we take care of everything:
Pricing

 – We use our significant market expertise and custom-built systems to maximize all gains by setting the pricing ourselves. Your earnable income percentage will be set during initial onboarding depending on the Partner package you choose.
All service-related costs will be covered by Beast.
Relocation – Taking the vehicle from where you left it to where it needs to be to maximise gains.
Cleaning – Although we'd strongly encourage all Partners to leave their vehicle in a clean state to increase uptime, we'll make sure that the vehicle is in mint condition both before enabling it for Drivers (end-users/renters), and also before returning it back.
Charging – Drivers will be able to charge at the same stations that we normally provide to all our users, and of course the vehicle will be returned in a charged state (up to the recommended levels) as well.
Comprehensive (Kasko) Insurance & Roadside Assistance – Every time a rental is started with your vehicle, comprehensive insurance will be activated. When roadside assistance is required, we send help immediately. Please keep in mind that mandatory traffic insurance required by law should be covering the vehicle at all times. Non-compliance in this regard will result in a permanent ban and high penalty fees.
Replacement Vehicle –

If something should happen to your vehicle during a rental and it requires repairs (

repair-related proceedings & costs covered by our comprehensive insurance

), we'll provide you with a replacement Tesla for the time being.

Personal Concierge – To provide you devoted assistance and answer any pending questions or concerns.
Dedicated Discussion Group – To share your general thoughts and get quick responses to all of your questions from the Beast Team.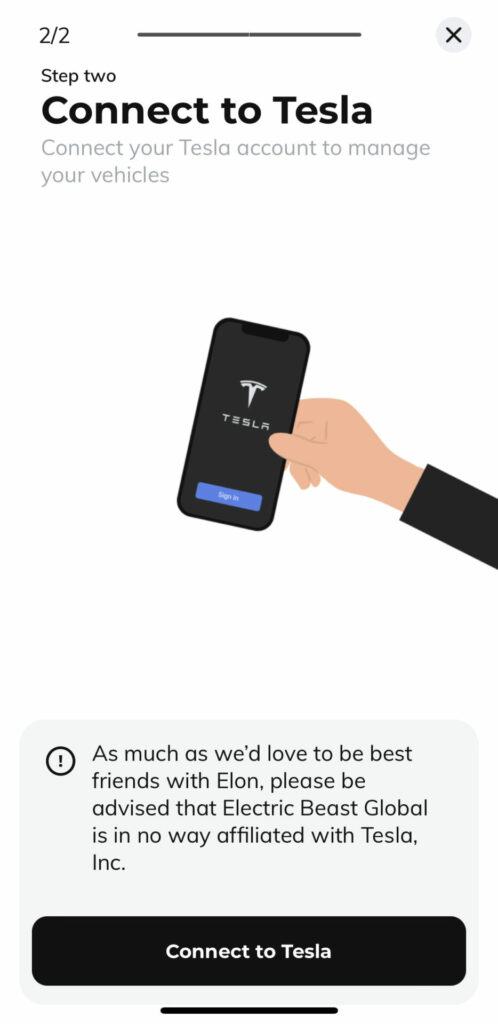 Imagine this → You go on holiday and leave your vehicle at the airport. You indicate it to your personal concierge, our operations team picks it up, tidies it to Beast standards, and enables it on the Beast Rent app. While you enjoy your getaway, your Tesla makes you a nice buck. As you land back home, your thoroughly cleaned and fully charged Tesla is waiting for you right where you want it to be.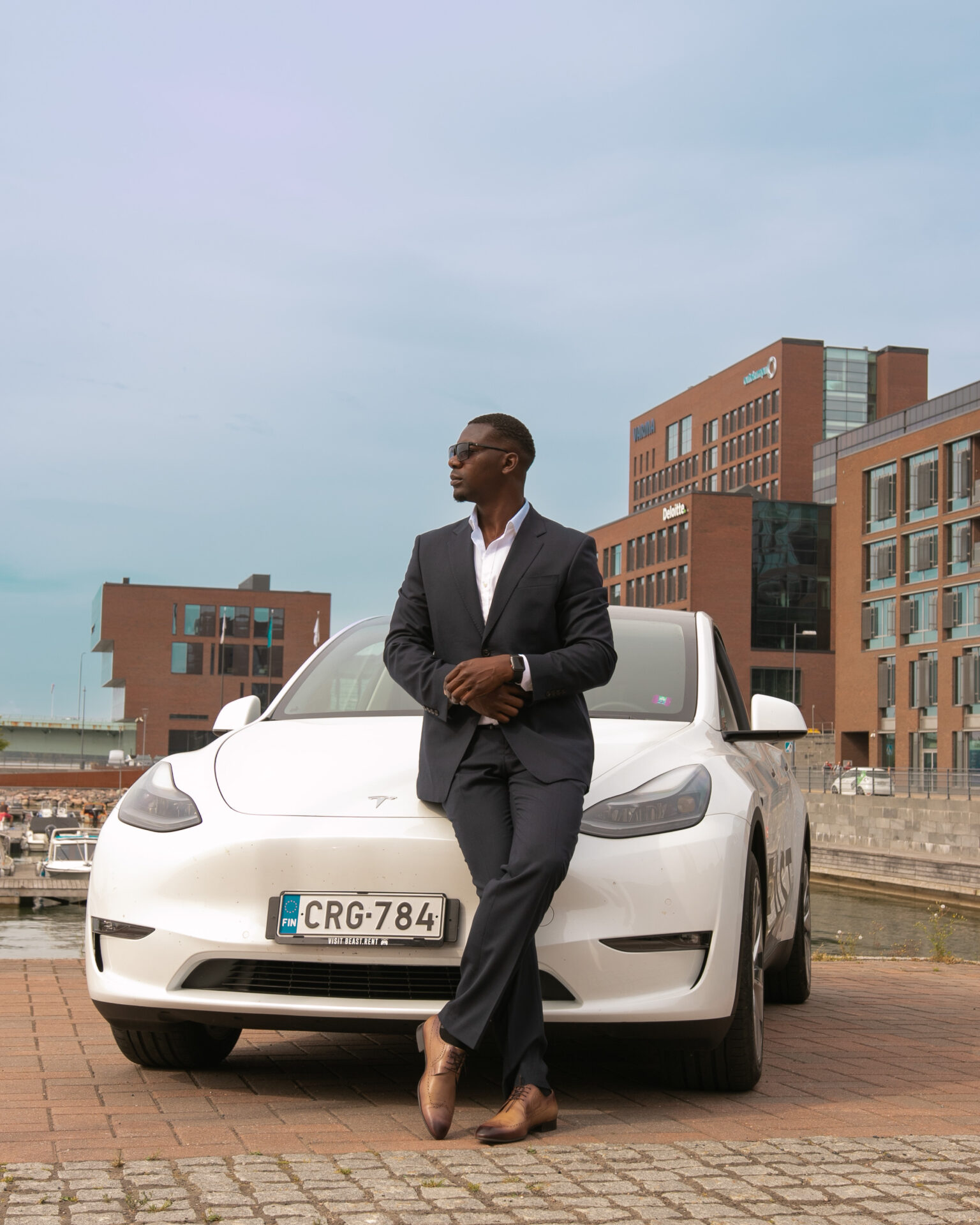 Even more reasons to join other Partners right now:
Currently onboarded beta Partners monthly income per vehicle already exceeding expenses.
Many Partners

invest in additional vehicles to expand their personal fleets and income

.

Hassle-free with dedicated care-taking.
You help your Tesla reach its true sustainability goals. Fully electric vehicle sharing is one of the best optimizations to reduce congestion, traffic, and the need for parking, not to mention it's also great for lowering the wear of roads, removing tailpipe emissions, and decreasing greenhouse gas emissions.
You help us provide an awesome service to a lot more people. ⚡
Requirements to become a Partner:
Your Tesla is registered in Estonia (Finland, Latvia and Lithuania pending, launching very soon).
Vehicle has an active mandatory traffic insurance contract.
You're able to allow your vehicle to operate on the platform for at least

1 week

straight for now.
You have admin (main access) to the Tesla account linked to your vehicle.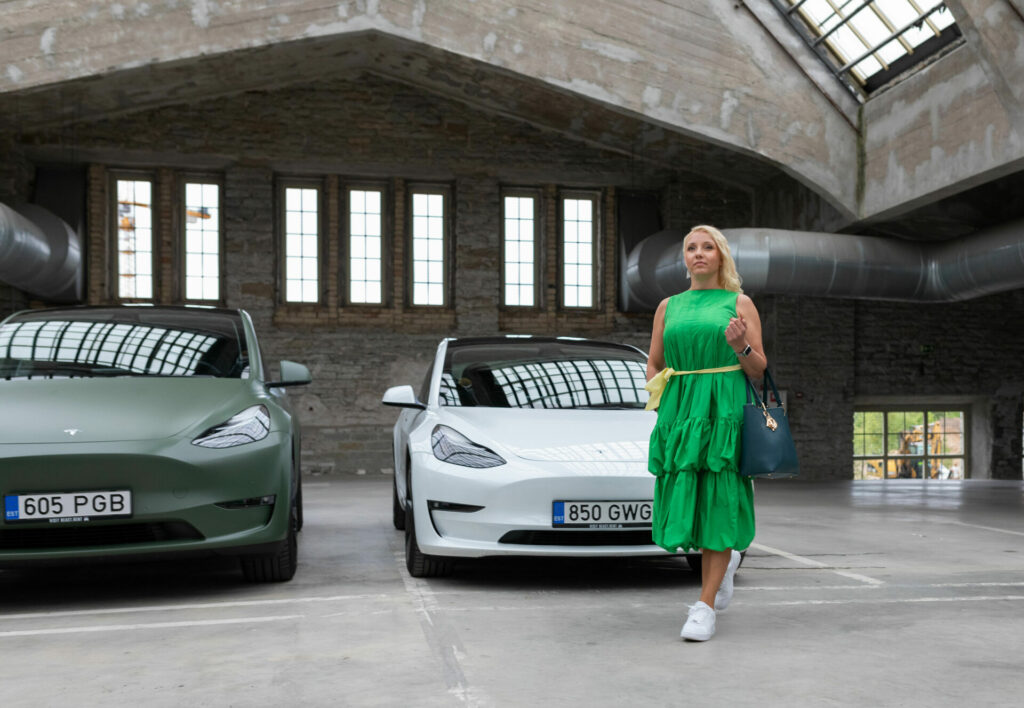 Let us
take care
of You and Your Tesla